A New Digitalised Customer On-boarding Experience
Setting another key milestone in its growth trajectory, Rentalworks is pleased to announce its adoption of a fully digitalised customer end-to-end on-boarding process as a measure to enhance the overall customer experience.

"Simplicity, convenience and security are our top priorities, and we want our customers to benefit from a hassle-free on-boarding process. Where traditional practises in the IT asset leasing industry is reliant upon the submission of physical documentation, execution of wet signature and in-person verification, we have now digitalised these processes to enable a seamless customer experience" said Alan Puah, Managing Director of Rentalworks Group.
Customer On-Boarding via Trust Technology
Paper trails will be a thing in the past with Rentalworks' digitalised on-boarding process. Our customers will now receive digital forms and agreements, for completion.
Documents and agreements will be digitally signed with auditable and verifiable trail and automatically transmitted back to Rentalworks for processing upon completion.
"Our customers will experience hassle-free and faster turn-around time"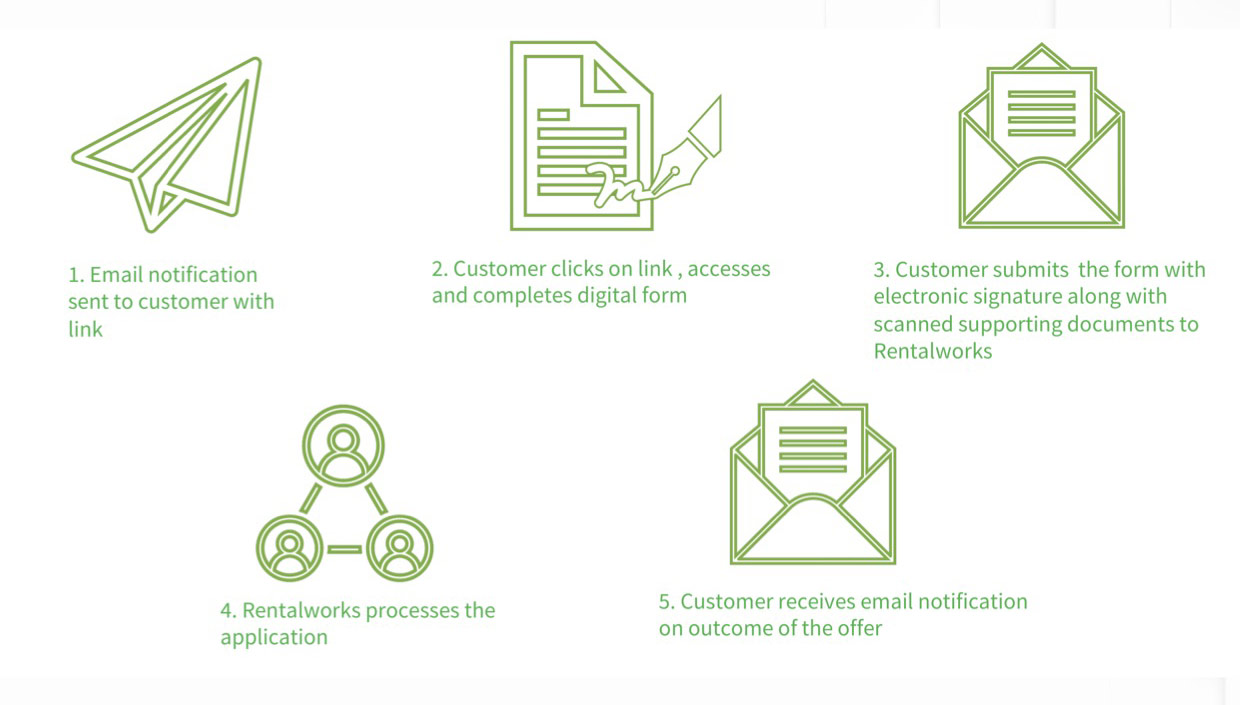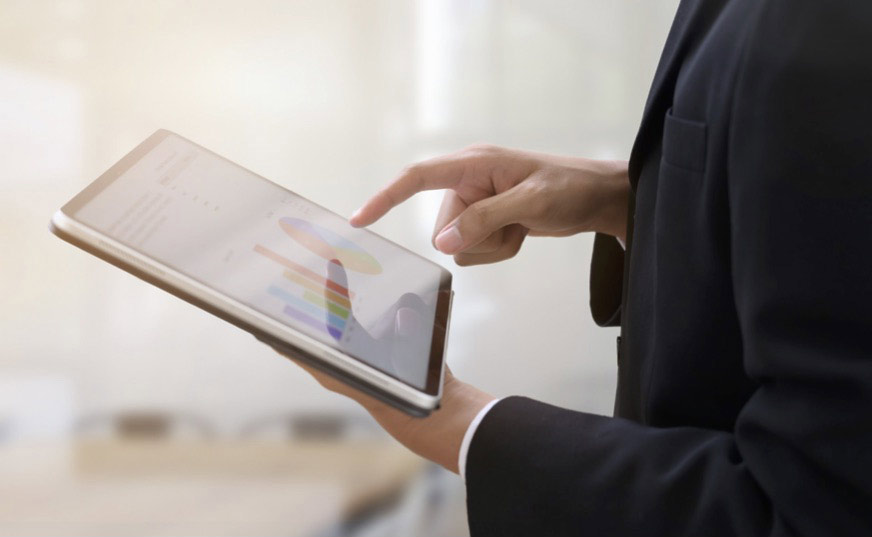 Rentalworks digitalised on-boarding workflow will see customers benefiting from:
Online form completion hence eliminating the cumbersome tasks of printing and scanning completed forms.
No paper trails. With Rentalworks digitalised on-boarding process our customers can now store all documents and forms related to their lease arrangements with Rentalworks in their storage servers ensuring proper audit trails, quick and easy access of the documents.
Faster turn-around time. We understand that time is of essence to many of our customers. With its end-to-end digitalised process, there's no longer a dependency on timely delivery of hardcopies to Rentalworks. All digital documents will be delivered to Rentalworks in real-time for its processing.
A digitalised environment supports our pledge in reducing carbon footprint
Our new straight-through digitalised on-boarding platform, in addition to being a boon to our customers' journey with us, is a major leap for Rentalworks in its initiatives to propel into a paperless environment and support a sustainable green economy.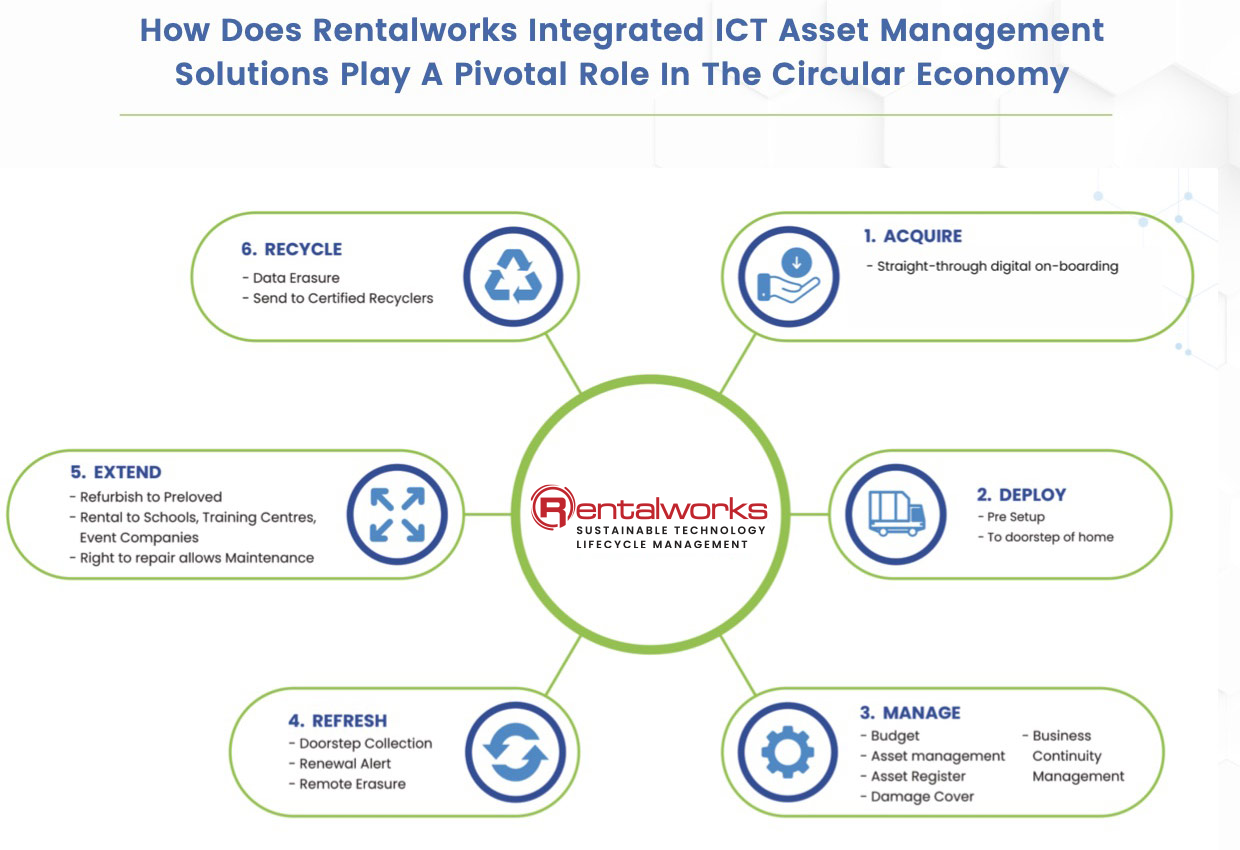 "It is our vision to create an impact where we help organizations and governments reduce their carbon emission from IT assets to net zero via a circular economy approach", iterated Alan. The digitisation of the on-boarding platform will markedly improve productivity, security, and extensively reduce the number of paper trails, preserving our natural resources.

It is the aim of Rentalworks leasing and IT asset lifecycle solutions to support organizations' sustainability goals. It allows our clients to have access to IT devices needed to run their business and take responsibility in extending its usable life. In doing so, optimizing the economic value of the devices and minimizing unnecessary e-waste.