Secure Data Erasure - Anytime, Anywhere
Companies across the globe have embraced the hybrid work model and the shift towards having a dispersed workforce is here to stay. This has made it even more critical that remote data erasure on devices can be easily and promptly executed.
When IT devices need to be 'moved' from user to the IT staff to logistics company and finally to another user, leasing or disposal company, the process opens-up potential risks of data breach within the chain of custody. Rentalworks Secure Data Erasure mitigates these risks.
Rentalworks' cloud-based data erasure solution offers businesses with :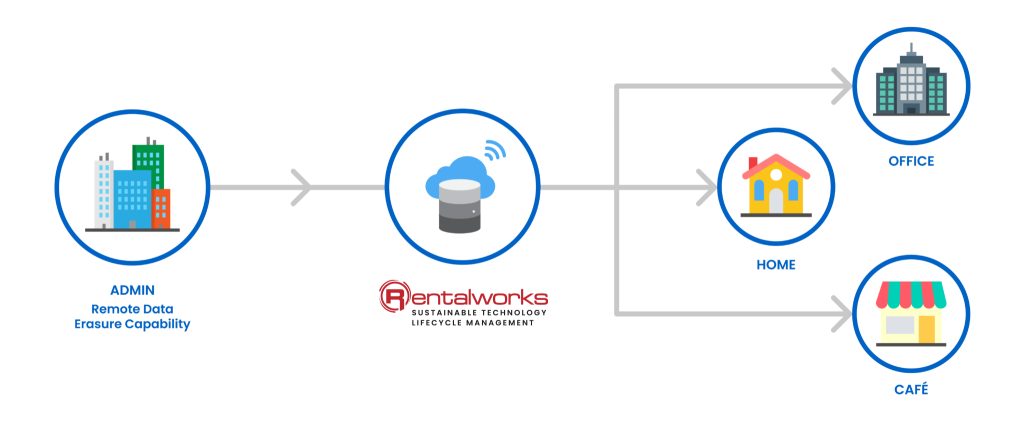 Find out more about Secure Data Erasure with