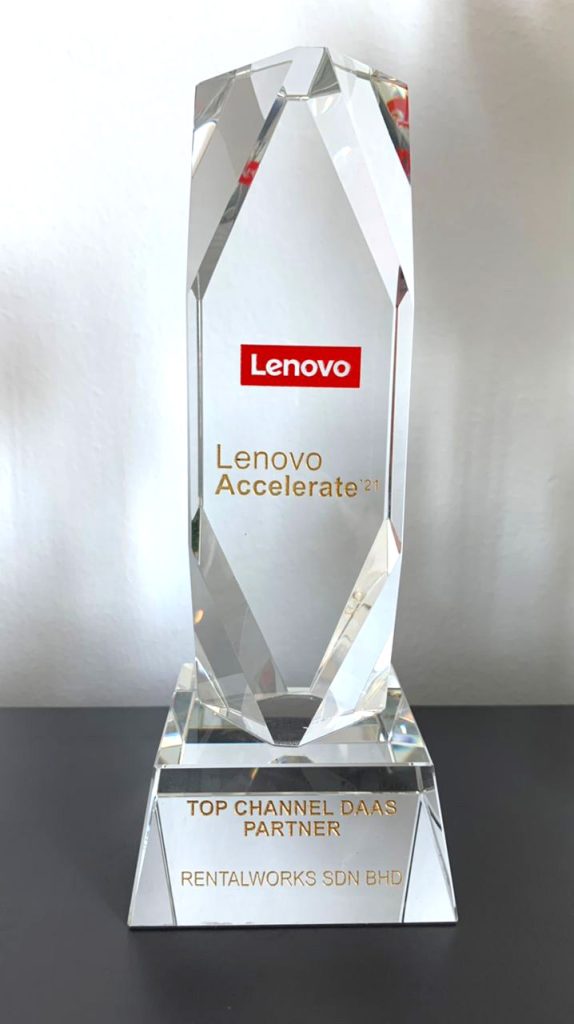 Rentalworks Sdn Bhd awarded "Top Channel DaaS Partner 2021"
Rentalworks Group is proud to be awarded with the Lenovo Accelerate'21 Top Channel DaaS Partner for the achievements of its Malaysian franchise. The Award is one of the industry's leading and highly anticipated awards, recognising the achievements of Lenovo's partners.

"The award is a testament of our resilience, strength and innovation in meeting the needs of Small Medium Businesses particularly in this challenging period", says Alan Puah, Managing Director of Rentalworks Group. "Our innovative end-to-end IT asset lifecycle management 'Device- as-a-Service' ( DaaS ) packaged along with our lease-to-use solutions have enabled many businesses to manage their operating costs and maintain productivity with the latest IT devices"

"In addition, Rentalworks has empowered businesses in embracing a circular economy through the adoption of a DaaS business model" added Alan.